Vietnamese iced milk coffee recently ranked second among the 10 best coffees in the world, according to a ranking voted on by the food website Taste Atlas. What's in is the world's second-best cup of milk coffee; let's go exploring with Dacsan.com!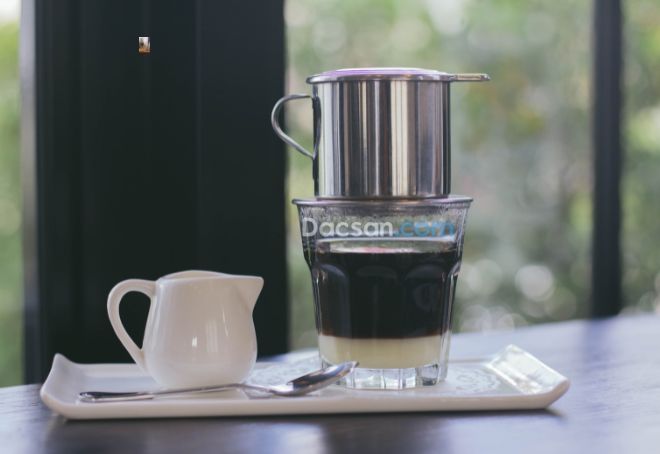 The popularity of iced milk coffee in Vietnam
Iced milk coffee is a drink that can be easily found anywhere in Vietnam. From the luxury restaurants in the center to the idyllic street corners with a few small plastic chairs arranged randomly for diners to sit, there is an image of people sipping iced milk coffee alone or with many people.
Some people do not have time to hang out at cafes, so they rush to buy a cup of coffee to bring on the way to work, then go to the office, working while occasionally sipping coffee.
For Vietnamese people, coffee is not only a drink but also an indispensable part of their daily lives.
What gives Vietnamese iced milk coffee its distinct flavor?
Vietnamese people are too familiar with enjoying iced milk coffee. It is a drink with a rich flavor, with sweetness and bitterness harmonizing on the tip of the tongue. The uniqueness of Vietnamese iced milk coffee, according to culinary experts, is a different way of making coffee and a hidden flavor when combined with condensed milk. Besides, the quality of Vietnamese coffee is also a highlight.
Making Vietnamese Iced Milk Coffee
Vietnamese people make coffee in a way unlike any other country. It is this special way that brings about the deposition of flavors to get the characteristic richness. While people in many countries use powdered coffee, ready-to-drink coffee, and fresh milk, Vietnamese people use pure roasted coffee and condensed milk.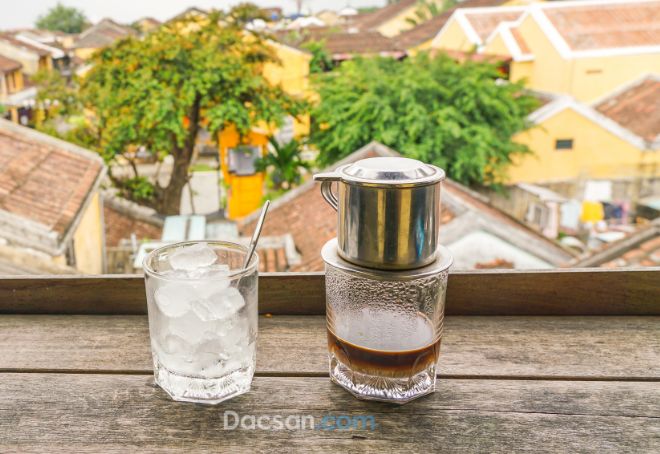 The Vietnamese way of making iced milk coffee is usually to take a sufficient amount of roasted and ground coffee into a typical filter, then slowly pour hot water up and close the lid. The coffee filter will slowly drip thick, wavy coffee into the cup that has a little condensed milk inside. Bitter and bold coffee blends with condensed milk to create a cup of milk coffee that has both a characteristically bitter taste and a sweet taste that many people love. Some people drink hot milk coffee, but most will add ice to drink it cold.
It is because of the special way of making iced milk coffee, as well as the outstanding taste and quality of Vietnamese coffee, that Vietnamese iced coffee has conquered international guests. Visitors to Vietnam love the experience of enjoying a famous and delicious cup of iced milk coffee.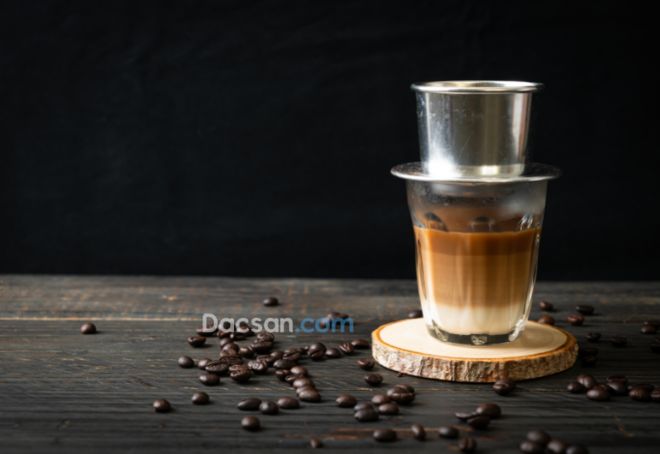 Dacsan.com provides pure Vietnamese coffee to customers and partners. Premium coffee quality makes a strong iced milk coffee.
Hotline: 0901.486.486.
Email: trinhcukien@gmail.com