My Khe Beach has been voted the sexiest beach on the planet according to Forbes magazine. Every year, this place attracts a large number of tourists to visit, swim, and experience it.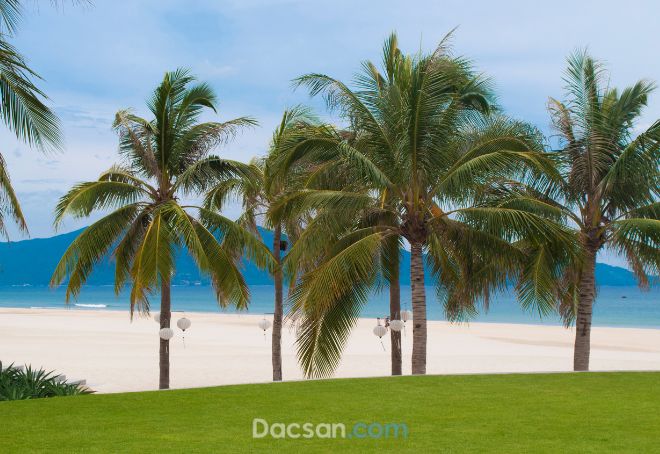 The beauty of My Khe Beach
My Khe Beach is located in the Son Tra district of Da Nang, Vietnam. My Khe Beach has a coastline of more than 900 meters. The highlights here are the carpet of fine white sand, the warm water all year round, and the gentle rhythm of the waves. Surrounded by stretches of coconut trees, overall, My Khe Beach exudes the beauty of a natural masterpiece.
My Khe Beach has moderate depth. Coming here, visitors will comfortably swim in the warm blue water and admire the poetic and majestic scenery around. From the view of My Khe beach, visitors can see the majestic Marble Mountains, Cu Lao Cham island in the distance, and a nostalgic Hoi An. Sunrise and sunset on My Khe Beach are ravishing moments.
My Khe seawater has a salinity of about 60% and is not affected by pollution. Sea water has a high level of safety, so the vegetation and animals here live and develop smoothly. Some precious algae have been found in the My Khe Sea area, such as duckweed, yellow thread seaweed, etc.
Three beaches in My Khe all have a rescue system on duty day and night, ready to respond promptly when someone is in distress, so visitors can enjoy their vacation here with peace of mind.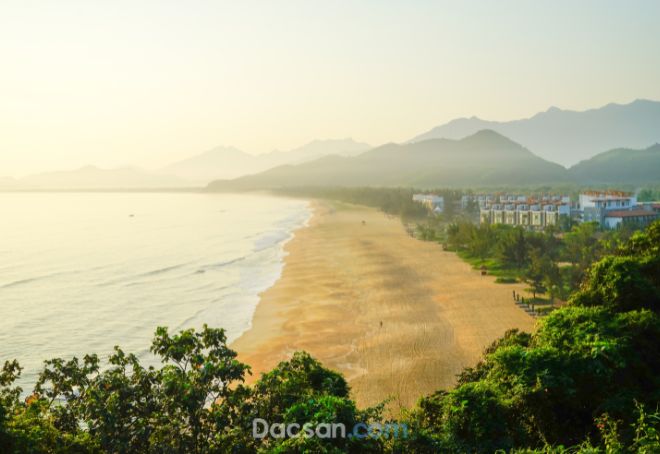 Accommodation
My Khe Beach tourism developed early. Walking along the beach on the white sand, you will easily find places to stay that are resorts, luxury hotels, and villas of international standards.
Hotel Samdi
This is a 4-star hotel located in the center of Da Nang city, very close to the airport (travel time to the airport only takes about 5 minutes). The Samdi hotel has comfortable services and high-class rooms, and the highlight is the high-rise outdoor swimming pool with a beautiful view for you to admire the majestic nature and endless beach amidst the bright sunshine. The hotel has a beautiful design.
DLG Hotel Danang
The DLG Hotel Danang owns an outdoor swimming pool and an elevated restaurant. The view from here is directly towards My Khe beach, bringing you peace and relaxation as if you were walking among the sonata music of the sea.
San Marino Hotel Danang
If you want to organize special events during your travels, then San Marino is the perfect place to rest and celebrate. With a design in two main tones of white and blue, you will feel extremely relaxed and peaceful when stepping into this space. Here, visitors can enjoy rich Asian and European dishes at the Tatino restaurant and relax in the outdoor swimming pool on the roof. In particular, this place is an ideal place for you to organize events such as family day, christmas, the new year, moon week, or simply celebrate a relaxing weekend with your loved ones.
Things to do in My Khe Beach
In My Khe, there is a full range of extremely attractive tourism and entertainment services such as water jet skiing, scuba diving to see corals, windsurfing, fishing, sailing,…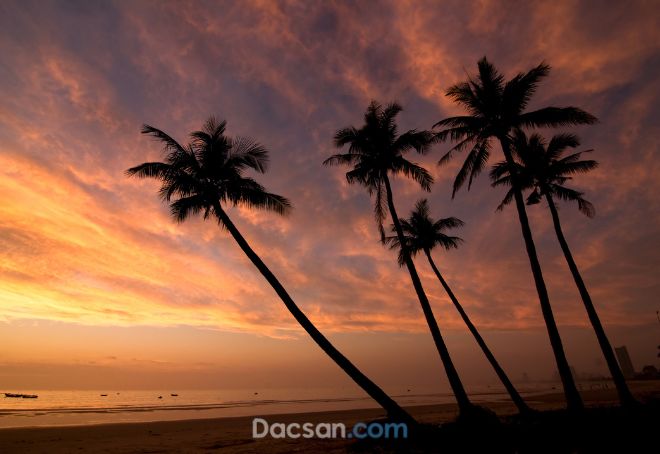 In particular, My Khe Beach is always clean; there is no appearance of garbage. This is the best thing. Regulations on littering on the beach are tightened strongly, and garbage bins are also arranged in many places. The food sold here is also always cleaned by a cleaning staff to ensure the landscape and surroundings.