Phu Quoc is a popular tourist destination for visitors from all over the world. White sand, blue sea, golden sunshine, and a unique landscape have created a resort paradise that makes everyone wish to travel to this beautiful sea.
In Vietnam, Phu Quoc is known by a variety of names, including Pearl Island, Bali of Vietnam, and Paradise to Watch the Sunset. If you are a follower of the blue sea, do not forget to explore the largest island of Vietnam.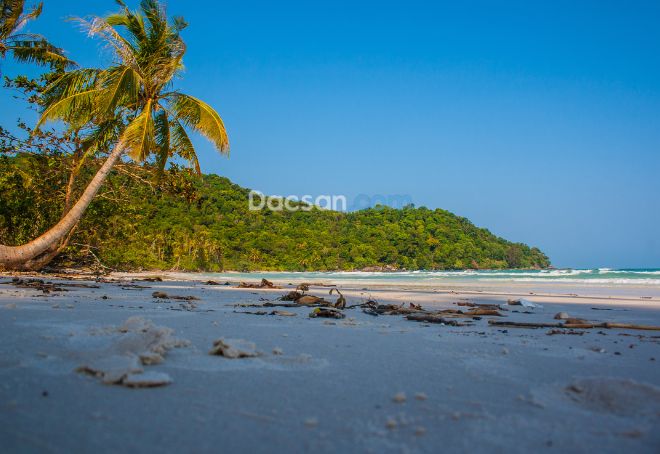 Where is Phu Quoc?
This is the largest island in Vietnam, in Kien Giang Province. Phu Quoc is surrounded by both forest and sea, with beaches with white sand and blue water, forests with diverse ecosystems, clear streams, and islands with unique shapes.
The best time to travel to Phu Quoc is in October through April next year. During this time, Phu Quoc entered the dry season. The weather does not rain, the sun is gentle, and the temperature is about 27 degrees Celsius. The calm sea surface is suitable for fun activities at sea.
There is an international airport in Phu Quoc, so you can easily book flight tickets. However, in the high season, the airfare to Phu Quoc will be relatively high.
When coming to Phu Quoc, you can rent a motorbike to get around. To rent a motorcycle, you can contact the hotel or homestay you are staying at. You can also call a taxi or book a service on the Grab app for a convenient journey of discovery.
Staying in Phu Quoc
Phu Quoc is a tourist paradise. You will have a lot of options for accommodations when traveling here. The destination of Phu Quoc has 4-5-star resorts for great resort experiences and beautiful small homestays. 2-3-star hotels and homestays are concentrated in Dong Duong Town. For the more advanced 4-5 star resorts and hotels in Phu Quoc, such as Novotel and Sol Beach, you must travel about 8 kilometers away from Dong Duong town, in a somewhat quieter area in Duong Bao and Duong To.
The most favorable places to stay in Phu Quoc are resorts like Vinpearl or JW Marriott Phu Quoc Emerald Bay. Most of these high-class resorts are located in areas far from the center but near the most beautiful beaches in the area, such as Bai Khem and Bai Dai.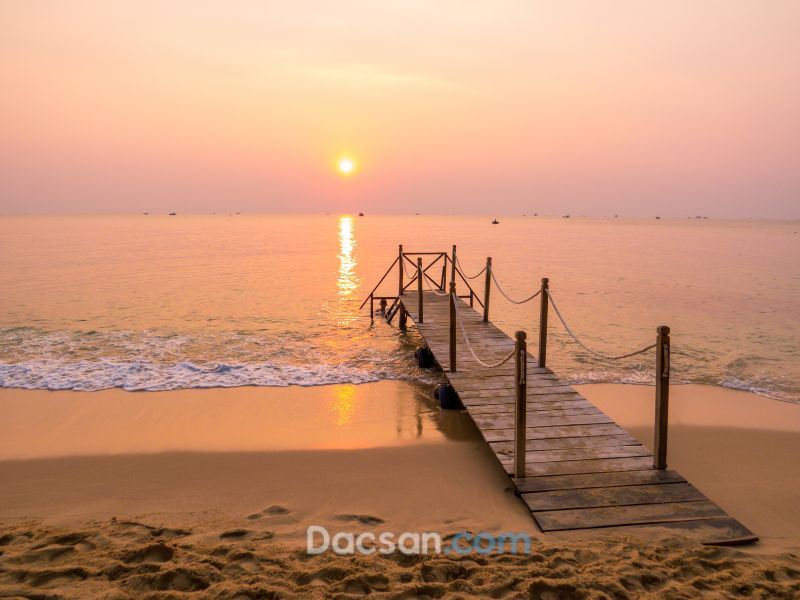 Phu Quoc travel experience in Vietnam
Here is a summary of the places you should visit when traveling to Phu Quoc Island.
Explore the north of Phu Quoc Island
1. Khu Tuong Pepper Garden is a famous Phu Quoc pepper plantation. There are many beautiful pepper gardens here. Phu Quoc pepper has a more pungent, aromatic flavor than pepper grown in other countries. The most pepper-growing area is Khu Tuong, which is about 15 kilometers from Duong Dong town.
2. Ganh Dau Cape is a cape protruding into the sea with unspoiled natural beauty. Ganh Dau has a bow-shaped beach stretching 500 m.
3. Suoi Tranh is a popular tourist destination in the northern part of Phu Quoc Island. Suoi Tranh is made up of many small streams, weaving through forests and ravines. The stream has water from June to September every year, with beautiful natural scenery by the stream, with flowers, grass, mountains, and the sea. This place is suitable for camping and picnics.
4. Bai Dai: Located in the north of Phu Quoc island, Bai Dai is one of the world's top ten wildest and most beautiful beaches. Bai Dai Phu Quoc has a 1500-meter-long coastline with sea sand and a row of tall blue poplars growing in straight rows.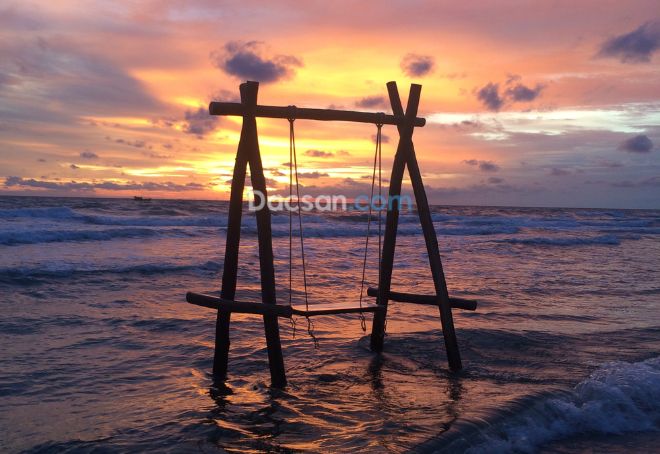 Traveling to the South of Phu Quoc Island
The island's population is concentrated in a lowland area with secondary forests in the island's south. The beautiful beaches that attract people, such as Truong beach, Sao beach, Khem beach, and Gieng Ngu beach, are mentioned as a distinct charm of Phu Quoc island.
Explore the island town
Dong Duong Town is home to a night market and bars. This is the place where you can fish for squid at night, catch the sunrise in a fishing village, or visit the fish sauce factory (a unique sauce in Vietnam).
Dacsan.com is a website that offers travel information and experiences in Vietnam. At the same time, we sell favorite Vietnamese specialties such as Vietnamese apricot wine and ginseng wine, cider, and delicious dishes prepared by Vietnamese people. Authentic Vietnamese flavor. Direct delivery is available in Ho Chi Minh City.