Son Doong Cave is the largest cave in the world that is mentioned most often. Let's explore the mysterious beauty of this unique "work" of mother nature.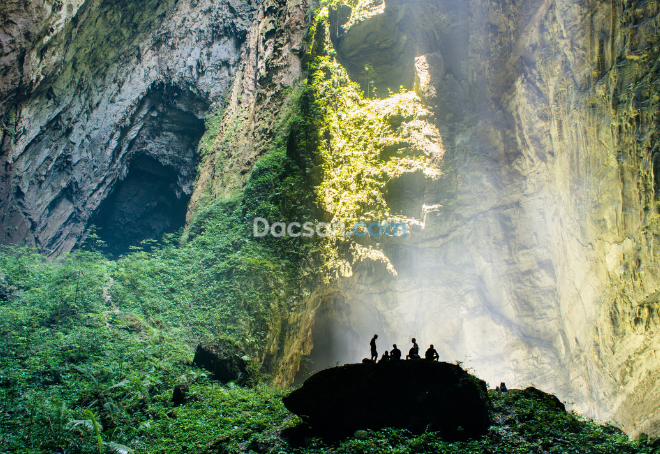 Where is Son Doong Cave?
Son Doong Cave has coordinates 17°55'N and 106°14'E and is located in Son Trach commune, Bo Trach district, Quang Binh province, Vietnam. Unesco recognized the cave as a World Natural Heritage site.
History of Son Doong Hang
Son Doong formed about 2–5 million years ago when river water flowed through the limestone area that had been buried along a fault line. Over time, the water flow eroded and created a giant tunnel in the ground under the mountain range. In places where the rock is soft, the ceiling collapses to form sinkholes, which over time form giant cave arches.
Who found Son Doong?
An indigenous person named Ho Khanh discovered this cave. He said that while going to the forest to earn a living, he encountered a sudden thunderstorm. While trying to find shelter from the rain, he suddenly saw a cave arch with large clouds above it. He intended to go deep into the cave but was afraid, so he did not dare enter the cave anymore but hid on the cliff, waiting for the rain to stop.
In 2007, the British Royal Expedition carried out a new cave search in Phong Nha-Ke Bang, Vietnam. Mr. Ho Khanh took them to find Son Doong cave for 2 days, but they could not find the cave. The expedition leader, Mr. Howard Limbert, saw natural things happening in the area and told Mr. Khanh that there must be a big cave nearby. He asked Mr. Khanh to keep looking.
After that, Mr. Ho Khanh continued to go to the forest. By 2008, Ho Khanh had found the cave door. In early 2009, when the British Royal Cave Association expedition returned to Vietnam, Ho Khanh led them to this cave to explore. Since then, the largest cave system known to man is Hang Son Doong.
How big is Son Doong cave?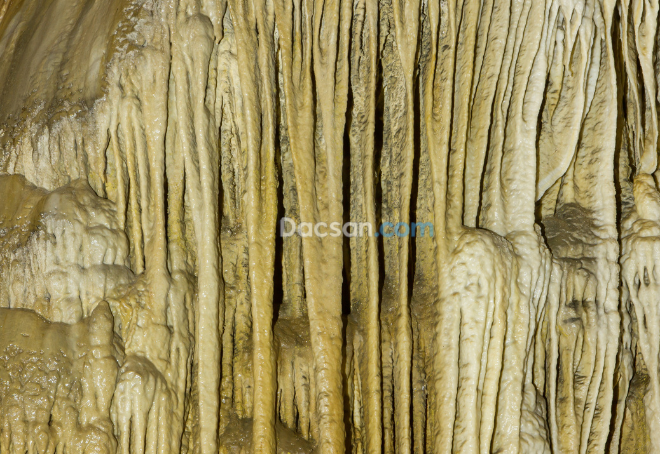 Technical announcements about the world's largest cave, the size and unique ecosystem of Son Doong cave have surprised the whole world. The cave has a width of 150 meters, a height of more than 200 meters, and a length of up to nearly 9 km. The estimated capacity of Son Doong Cave is over 38.5 million cubic meters (equivalent to 15,000 Olympic swimming pools).
Not only famous for its huge size, the scenery inside Son Doong cave also creates an extremely spectacular scene with mountains, rivers, and a forest with an extremely unique and diverse ecosystem.
Son Doong is home to many different species of flora and fauna. There are also eyeless species that have not yet evolved.
Right in front of the cave is a unique "Vietnamese wall". This is the name of the highest stalactite wall, about 200 meters high. You will have to conquer this wall with ladders, ropes, and the help of technicians, so this challenge is considered the hardest when exploring Son Doong cave.
In addition, people also discovered the world's largest "pearl" cave (a jewel enclosing a pearl-like seed under the sea, composed mainly of calcite) in Son Doong. Normally, these "pearls" are only about 1 cm in diameter, but in Son Doong cave, they are as big as a baseball.
Information to know about the Son Doong discovery tour
Son Doong Cave has been put into operation for adventure tourism since 2013 by the Oxalis company.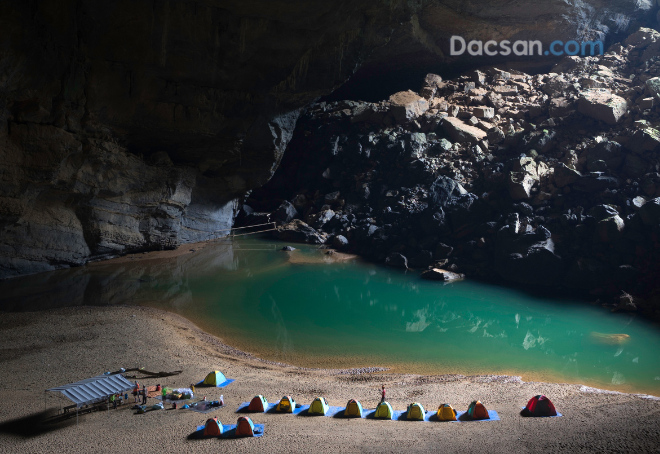 Currently, each year, only 1000 guests are selected to explore and experience Son Doong cave. All must register in advance and meet health and physical standards to participate.
The ticket price for Hang Son Doong Tour, 4 days and 3 nights, is currently $3,000/person.
Please keep reading the articles on Dacsan.com to learn more about Vietnam's tourism, culture, food, and people.