Vietnamese culture is distinct and rich in identity. That culture is the result of a process of building and defending the country with thousands of years of history. Let's find out the typical characteristics of the culture of Vietnam in this article!
Where did Vietnamese culture come from?
Vietnam is a country with a hot and humid climate and fertile soil. Across the country, rivers carry alluvial deposits to create rich plains. This is suitable for developing horticulture, especially wet rice cultivation. Therefore, Vietnam's economy is mainly agricultural.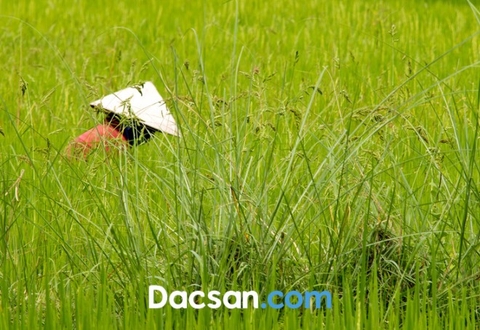 Agriculture plays an important role not only in developing the country's economy but also in influencing Vietnamese culture. Since the time of the feudal dynasties, kings have always taken care of agricultural production. Agriculture promotion festivals take place regularly. Vietnam is a producer of delicious rice for export. The Vietnamese culture from ancient times was a wet rice civilization.
Appreciate family values
Vietnamese people especially appreciate family values. This is shown in many ways. From naming to beliefs. Generations of Vietnamese people have always valued courtesy, respect above and below, filial piety, and politeness. They also show their affection for their ancestors through rituals of worshiping the dead and taking care of their graves. Even on the occasion of Tet, to welcome the new year, they all pay tribute to the deceased.
The legend "The Dragon and the Fairy's Descendants" is a famous folk tale that has been transmitted orally to this day, explaining that Vietnamese people from all over the world share the same race. They all believe so. Previous generations used that story to educate the next generation that all Vietnamese people have the same origins, so they need to unite and love each other like a family.
Village culture
The form of villages and communes in Vietnam dates back many years. Each village and each commune is a collection of people living together in the area. They form bonds in many aspects of life, from work to community activities. Each village has its own regulations that clearly show autonomy and association. Those who go far often call the village home and have nostalgia for it.
Patriotism is a characteristic of Vietnamese culture
The outstanding history of Vietnam is the struggle to build and defend the country. From the feudal period, through the dynasties of kings and to the years of resistance against foreign invaders, Vietnamese people everywhere showed steadfast patriotism. They are determined to protect the territory and sovereignty of the country. Patriotism seems to be ingrained in their blood.
When the war ended, Vietnam built monuments to pay tribute to the heroes who died in the resistance war. This is a way for them to express their gratitude to their father's generation. At the same time, it is a way to remind each other of the responsibility to protect the country.
Multi-ethnic country
Vietnam has 54 ethnic groups. In which Kinh people make up the most. Each ethnic group has its own values, languages, costumes, customs, and practices. However, they respect each other and work towards common development.
Therefore, Vietnamese culture is diverse and rich in identity. That is the very attraction of this country.