Grilled cuttlefish is a delicious dish that any tourist coming to Ha Long Bay, Vietnam, wants to enjoy. This is also one of the 50 most delicious specialties of Vietnam.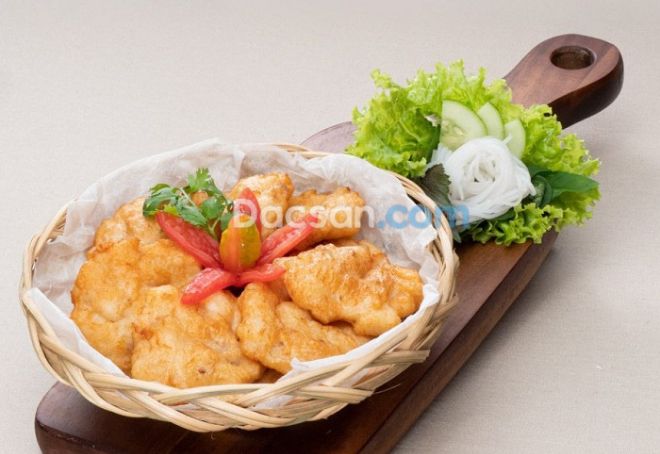 Ha Long Bay is a famous tourist destination in Vietnam, known all over the world. Along with that, Ha Long delicacies conquer diners with their own, irresistible flavors.
The charm of Ha Long Bay
Ha Long Bay is a unique heritage because this place contains important vestiges in the formation and development of the earth's history. At the same time, the landscape here is a great work of natural art, with the presence of thousands of rocky islands of all shapes and sizes and many interesting caves gathering into a world that is both vivid and mysterious. In addition, Ha Long Bay is also home to a high concentration of biodiversity, with typical ecosystems and thousands of extremely rich and diverse species of flora and fauna. This place is also associated with cultural values and the heroic history of Vietnam.
Not only does Ha Long Bay have a system of beautiful rocky islands and caves, but it also impresses visitors with its rich and diverse cuisine, of which grilled cuttlefish is the culinary essence of this land.
The taste of Ha Long Bay grilled cuttlefish
Grilled cuttlefish is a dish familiar to Vietnamese people, particularly those who live near the sea. However, the grilled cuttlefish of the Ha Long brand from Quang Ninh province, located in northern Vietnam, continues to leave the most lasting impression on diners. The source of quality ingredients is what makes Ha Long people's patties different and more delicious. The type of squid chosen to make the cake must be fresh, with thick and clear eyes. In addition, ingredients that are mixed together, such as pork and shrimp, are also carefully selected according to their own criteria.
Owning a unique recipe along with a strict selection of ingredients has created a specialty of Ha Long Grilled Cuttlefish that tourists love. When it comes to Ha Long specialties, squid cake is always the first choice.
Dacsan.com offers high-quality grilled cuttlefish Ha Long. Please call 0901 486 486 if you want to enjoy Ha Long squid cake or order it as a gift for family, friends, and relatives.