Chili sauce explodes with a deliciously spicy taste and is served with anything that stimulates the taste and attractiveness.
Hanoi chili sauce is a condiment served with many dishes, from water dishes such as pho, noodles, and vermicelli to grilled, hot pot, and fried dishes. It is also used as a condiment for snacks such as fried spring rolls, French fries, et cetera. How to make chili sauce is not difficult, but to have a special, delicious, spicy product, you still need your own secrets.
Below are pictures of Hanoi chili sauce combined with famous dishes such as "Bun Dau," "Nem Chua Rán," fried spring rolls, or eaten with pho, noodles, etc.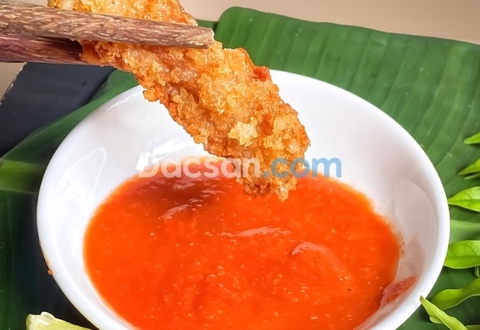 The Ha Noi chili sauce provides diners with a sense of excitement and anticipation because it is spicy, delicious, and full of flavor.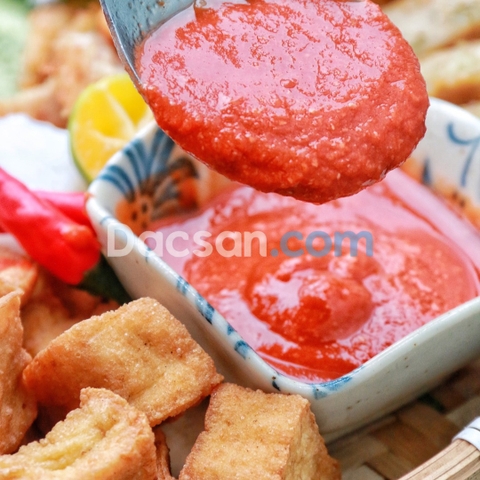 Hanoi cuisine is inherently sophisticated. As a result, each dish is prepared with great care, ingenuity, and skill. Hanoi chili sauce is one of the representative delicacies of Hanoi cuisine. Fresh chili ingredients, fresh garlic, and a sophisticated fermentation process are the factors that make diners trust them.
Another difference in Hanoi chili sauce that makes the dish attractive is due to the fermented chili and garlic ingredients. The sour and sour flavor stimulates, and the flavor of chili and garlic acts as a perfect appetizer, assisting the broth of vermicelli, noodles, and pho dishes to turn on a rich flavor, making people eat delicious and warm.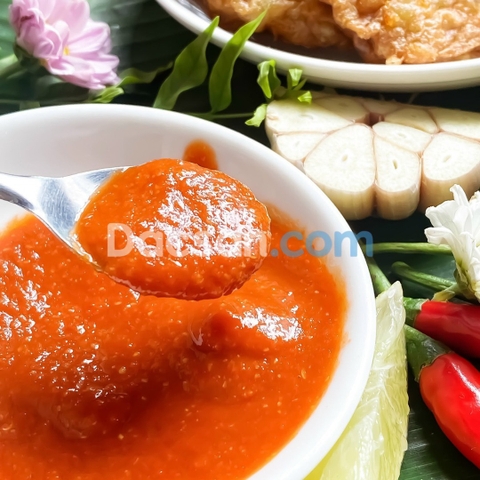 Chili sauce is a dish you can make at home. However, if you want to enjoy chili sauce prepared by Hanoi people with a delicious spicy flavor bursting with their own secrets, please contact Dacsan.com.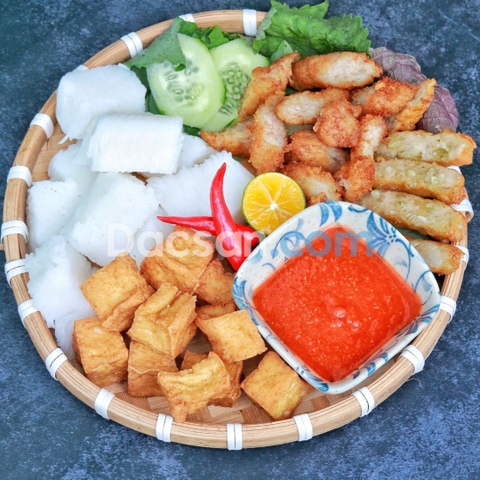 Dacsan.com is a prestigious and quality specialty store in Vietnam. In particular, Dacsan.com selects a special spicy Hanoi chili sauce that is specialized for restaurants, eateries, pho shops, and snack businesses and has been appraised by customers for its deliciousness and safety as whole food.
Product information
Fresh, ripe chili (90%), garlic, water, and salt are the main ingredients.
Expiry date: 12 months.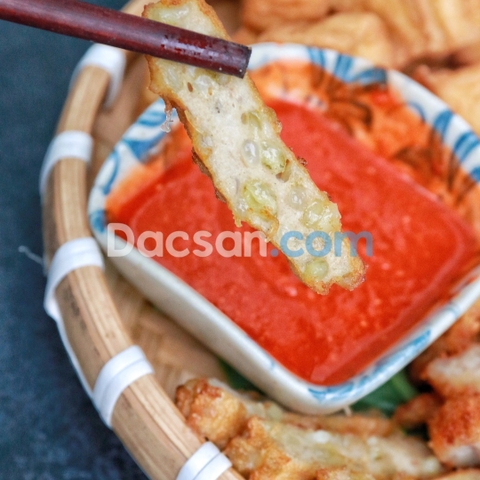 You need to shake well before using.
When unopened, please store in a cool, dry place.
After opening, immediately place it in the refrigerator.
When finished, the cap should be closed because the residue left in the mouth of the bottle is a breeding ground for bacteria.
How to order Hanoi chili sauce products from Dacsan.com
Option 1: Go to the website Dacsan.com, choose the Hanoi chili sauce product, and click "Buy Now".
Option 2: You can go directly to the store at: Lot H, Tay Thanh Apartment, Ward Tay Thanh, District Tan Phu, HCMC.