Vietnam Cafe has a special, unique taste. Especially, every year, Vietnam provides a large amount of coffee to the world.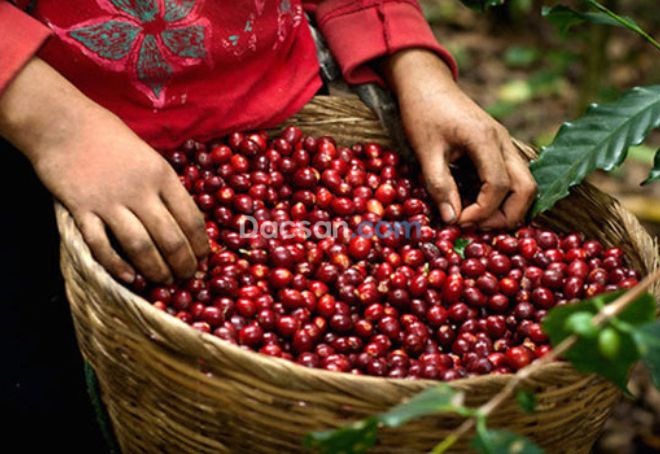 Since when is Vietnamese coffee available?
The French brought coffee to Vietnam in the late 1880s of the 19th century. Over the years, Vietnamese coffee has had its own name in the world.
Currently, Vietnam is the second-largest coffee exporter in the world, after Brazil. The types of coffee grown in Vietnam are Arabica, Robusta, Culi, Moka, and Cherry. In particular, Arabica is a type of coffee with slightly long beans, a strong aroma, and an original sour taste. They grow a lot in areas with cool climates and at 600 m above sea level.
The most popular type of Vietnamese coffee is Robusta. Statistics show that Robusta accounts for more than 90% of the total coffee production harvested in this country. The place where Robusta is grown the most is in the Central Highlands because it has a climate and soil that are very suitable for Robusta coffee trees to grow and develop with high yields.
Vietnam's Culi coffee beans are bitter; each fruit has only one bean. However, the aroma is attractive, and the caffeine content is always high. When brewing Culi coffee, the drink is black in color.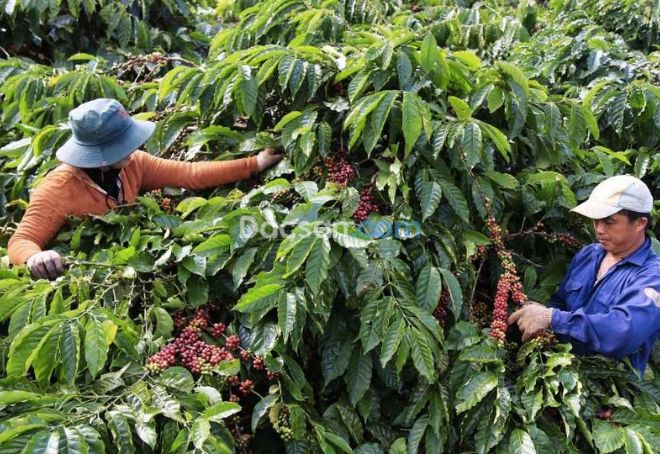 Moka coffee is known as "Coffee Queen." It has a very memorable taste – a slight bitterness mixed with a sour taste and a little bit of fat.
Cherry coffee has the perfect combination of sweetness from ripe fruit and a slight bitterness with a floral aroma. This type of coffee is very popular with women. When touching a cup of cherry coffee with their lips and tasting it, the person enjoying it has an indescribable feeling.
The Vietnamese way of enjoying coffee
Vietnamese people enjoy very unique coffee. They see coffee as a drink to sip, not a quick drink, with an anti-drowsy effect. They sit over coffee for hours, thinking and taking small sips with their lips. Some people read newspapers, listen to music, chat with friends, work with business partners, or work around a cup of coffee.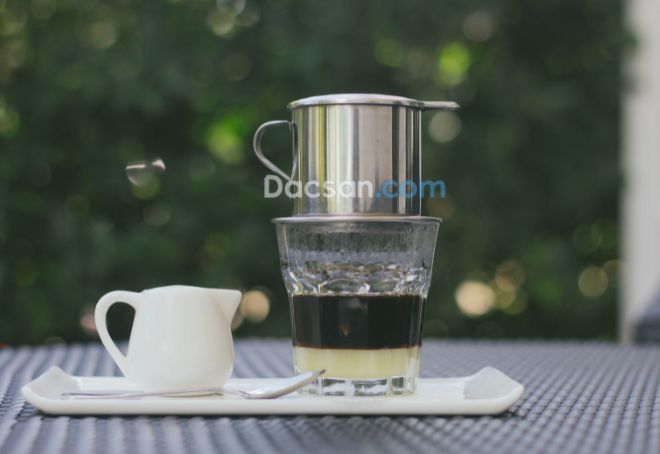 Vietnamese coffee is usually brewed in the filter style. People pour boiling water, then sit and wait for the coffee to expand, then filter every drop – very special. Making a cup of coffee doesn't take much effort, but it does take time. Sitting and watching each black drop fall is a hobby of coffee lovers. Especially on days with light rain, while watching the rain and each drop of coffee, Vietnamese people think that it is a "chill" feeling that makes the heart become strangely relieved and peaceful.
Vietnamese people often like strong coffee, which is bitter and fragrant with an almondy, earthy smell. Depending on the region and age, the way to enjoy coffee also varies and does not follow certain standards. For example, Southerners often wrap coffee in a cloth and cook it in a pot; they prefer to drink iced coffee rather than a hot drink. As for the people in the North, most like to drink filter coffee, black or brown, but it must be concentrated. Some people like a thick, sweet, and thick iced brown cup; some people just love the coffee drops slowly falling from the old filter; some people like to drink espresso (machine-made coffee) to help stay awake.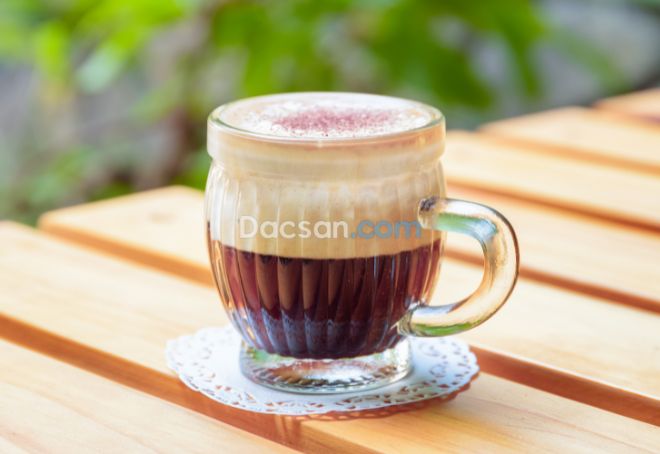 With a curious personality and an eagerness to learn, Vietnamese coffee now has many new types, not just black coffee or iced milk coffee like in the past. New brewing methods such as Chemex, Aeropress, Kalita… The trend of enjoying cold coffee like "Iced Drip" or "Nitro Cold Brew" is very suitable for the hot and humid weather in Vietnam. Although unique, the old culture of Vietnamese coffee has not faded.
Dacsan.com offers pure coffee grown and produced in Vietnam.