Apricot wine is favored for its sweet and sour taste and seductive aroma. This is the perfect aperitif before a party.
Try an aperitif with apricot wine if you want to change your taste in familiar foods in order to awaken your taste buds and enjoy more appealing cuisine. The enchanting sweetness of this drink will be the emotional catalyst for boring everyday meals.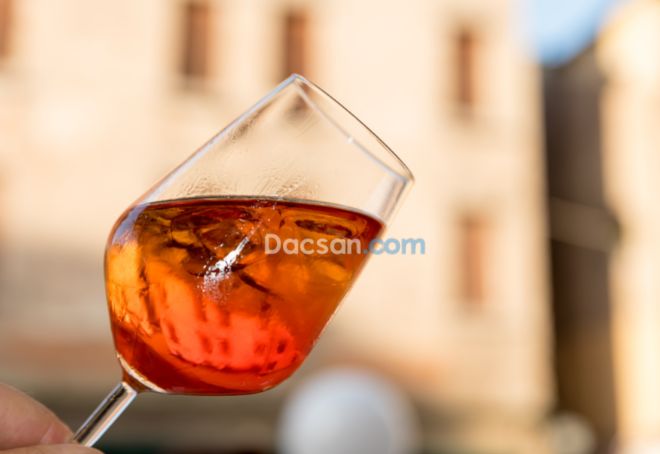 The role of aperitifs
The concept of aperitifs first appeared in France. Accordingly, the meaning of aperitif is understood as one or more drinks served before a meal for the purpose of increasing appetite, awakening the taste buds, and improving the activity of the salivary glands and the digestive process. Some countries around the world attach great importance to aperitif drinks. Especially in France, every year there is a holiday named "Aperitif Day," which is celebrated on the first Thursday of June.
Aperitifs are usually light wines or fruit wines. Because if you choose strong alcohol, there is a risk that it will lead to drunkenness, so there is no longer an appetite. Only light wines stimulate the desire to eat and are invigorating afterwards.
There are three types of aperitifs that are popular around the world: single, combination, and mixed. A "single" aperitif means a beverage served in its pure form. Combination drinks include different drinks served at the same time. Mixed appetizers are usually cocktails.
Vietnamese apricot wine: excellent aperitif
As we all know, aperitifs are designed to be consumed before a meal to "lift the mood" of the drinker with the help of a light and relaxing drink. Apricot wine, with its low alcohol content, cool aroma, and sweet aftertaste, is the ideal aperitif before every meal.
In apricot wine, there are ingredients and nutrients from apricots. The sweet and sour flavor, in particular, will help increase appetite and stimulate digestion. Speaking of which, many people will wonder: Does apricot wine seem like a kind of juice? Not really. Essentially a type of wine, apricot wine also has a moderately spicy flavor, bringing a feeling of lightness, relaxation, and being very "chill."
Various combinations
Apricot wine can be combined with European and Asian dishes, from traditional to modern. This drink can be drunk as a whole, with ice or hot, or mixed into a cocktail as you like. As a result, this is the ideal aperitif before any meal.
In daily life, in order to have attractive culinary experiences, the use of aperitifs is necessary. And apricot wine is an option that is worth trying.
In Vietnam, Dacsan.com specializes in providing prestigious and quality apricot wines. Dacsan.com's apricot wine is a light wine, brewed from fresh apricots in season in the Moc Chau region of Vietnam. Therefore, the taste of apricot wine is pure and natural, delicious, and attractive.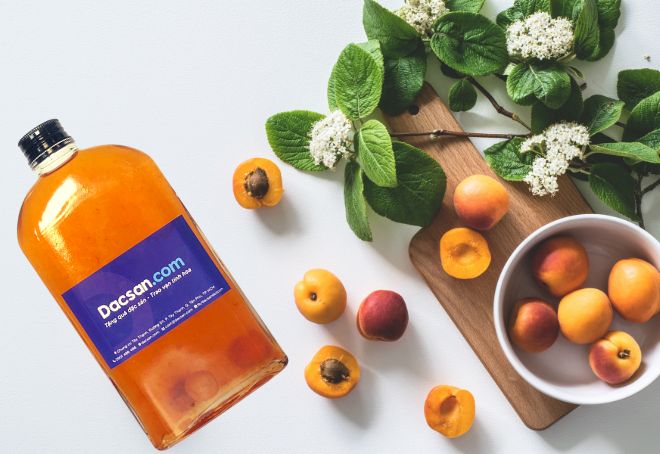 Order aperitifs in Vietnam on the website Dacsan.com, or call 0901 486 486 for bulk purchases.